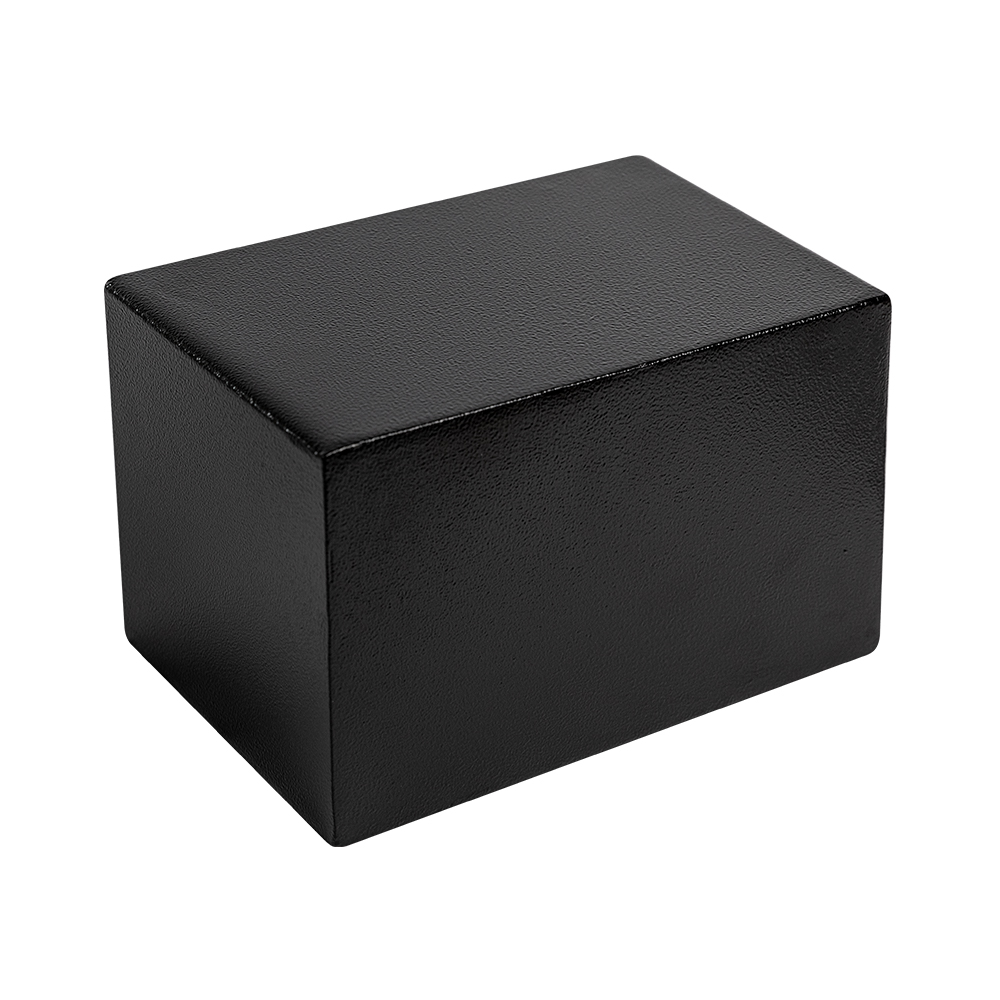 New
Time Lock Countdown Safe
200$ – 360$
This safe has an internal countdown timer installed inside, which allows the user to set time intervals that control when the safe opens. The timer's shortest locking time is 1 minute, the longest 100 days.
SHIPPING
We ship worldwide. Shipping and delivery times may vary according to the country, but we offer two main options:
UNITED STATES, CANADA, UNITED KINGDOM, EUROPE:
Free Standard shipping (5 business days)
Fast Express shipping (1 business day, 36 hours for the United States and Canada)

Large safe: $50 USD
Medium safe: $30 USD
Small safe: $25 USD
REST OF THE WORLD:
Standard shipping (7-8 business days)

Large safe: $30 USD
Medium safe: $20 USD
Small safe: $10 USD

Fast Express shipping (3-4 business days)

Large safe: $60 USD
Medium safe: $40 USD
Small safe: $20 USD
   *Tracking number is provided via email once the product has been shipped.
DUTIES AND TAXES
Countries in the EU, and the US have no extra shipping or import fees. Other countries may have import duties.

The recipient is the importer of record and must comply with all laws and regulations of the destination. Orders shipped outside of the United States and the EU may be subject to import taxes, customs duties and fees levied by the destination country. The recipient of an international shipment may be subject to such import taxes, customs duties and fees, which are levied once a shipment reaches the recipient's country. Additional charges for customs clearance must be fulfilled by the recipient; Geniehand.com has no control over these charges, nor can Geniehand.com predict what they may be.

Customs policies vary widely; you should contact your local customs office for more information. When customs clearance procedures are required, it can cause delays beyond our original delivery estimates.

Note: Customs offices in some countries or regions require the importer of record to provide a particular form of identification before releasing a shipment. You may be required to provide an identification number such as a Unique Identification Number, CPF, or Tax ID.

Countries / regions that require an identification number include: Brazil, Chile, China, Ecuador, India, Israel, Peru, Qatar, South Africa, South Korea, Taiwan, and Turkey.
RETURNS AND EXCHANGES
100% Money-Back guarantee within 30 days of purchase. (Stripe and Paypal commission fees are not refundable).

In case of a return, shipping costs to return the safe are not included.

2 years warranty, with free replacement for any malfunction.

If the safe is damaged upon delivery, we will pay the costs associated with exchanging or repairing your safe.
Contact us at info@geniehand.com for any details regarding shipping and returns.
DISCRETE PACKAGING
A discrete packaging option is available for selection at the checkout if you would like to receive your Time Lock Safe in an anonymous package. Genie Hand is committed to protecting the privacy of our customers. Contact us at
info@geniehand.com
for any details regarding discrete packaging.
WHICH SAFE IS RIGHT FOR ME?
Time Lock Safe: If you are looking for a safe that can be opened only within a programmed time frame, a Classic time lock safe is the exact safe you need to get. This safe allows you to access your content only within the fixed time of access which can be between 5 pm 7 pm daily or just on Saturdays and Sundays preferably. If you do not change the time settings, the internal timer will repeat continually each time it's being used. You will not have to reprogram it unless you need to change the time frames, and you can only have access to the safe within the programmed time frame.
You can set up 8 programmable on/off events per day, and 15 combinations of daily programs, that allow choosing when you can open the safe.
Example: Open the safe only on Friday between 8 pm and 10 pm and on Saturday between 4 pm and 10 pm.
Time Lock Countdown Safe: If you wish to restrict access to the safe for a particular time, but you do not want to put an end to the preset access time, then you should get a Time Lock Countdown Safe. With this countdown safe, you can decide not to access the safe within 5 hours (for example), which implies that you can access it anytime after 5 hours have gone by. With this safe, you will not have to calculate the hour and the day of the opening and closing times. All you must calculate are the hours or days of the locking time.
Example: Do not open the safe before 2 days and 3 hours.
Time Delay Safe: If you need an anti-robbery safe for your business, you should get a Time Delay Safe. This safe is designed purposely to give you an extra level of security. The time lock delay prevents the opening of the safe until it reaches the programmed delay time after if you input the correct password combination.

Example: Open the safe 15 minutes after the first correct code by redialing the right code.
Still not sure? Contact us at info@geniehand.com for any questions regarding our safes!
Description
Included with the Time Lock Countdown Safe:
Programmable Timer: A 1 minute-100day countdown programmable timer that allows you to open the safe when the countdown has ended.
Keys: 2 B-Class keys to override the locking mechanism.
Anti-Bouncing System: Equipped with an anti-safe-bouncing system to protect your valuables.
Secure Depository Slot: Equipped with a depository slot with an anti-fishing flap (optional).
Batteries: 4 AA batteries.
Instructions: Detailed video instructions are located on the website.
24/7 Support: 24/7 support available by call, email, and live chat.
100% Money-Back Guarantee: If you are unsatisfied with the Time Lock Safe, you may return it up to 30 days after delivery for a full refund.
2 Years Warranty: The Time Lock Countdown Safe's integrity is protected by a 2-year warranty.
Technical Specification
Technical Specification
Small safe

weight: 4 kg / 8.81 lbs
side thickness: 1.5 mm / 0.05 in
door thickness: 3 mm / 0.11 in
size: 15 x 23 x 15 cm / 5.9 x 9 x 5.9 in
Optional deposit slot: 1 x 15 cm / 0.4 x 5.9 in